Documentation of various exhibitions, projects, residencies, collaborations and installations, from 2009 through the present.
---
---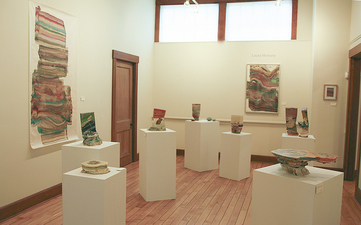 2017 | Down into the Deep
Solo exhibition at the Aidron Duckworth Art Museum in Meriden, New Hampshire, June 10 - July 23, 2017
Museum website
---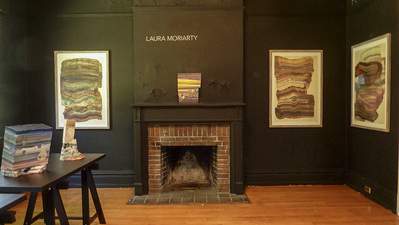 2016 | Governor's Island Art Fair
---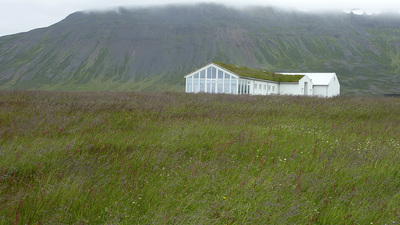 Summer 2016 | Baer Art Center Residency
Residency at the Baer Art Center, Hofsos, Iceland
July/August 2016
Baer Website
---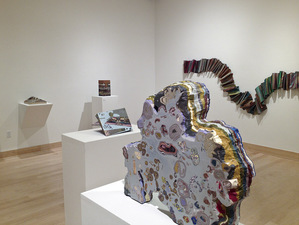 2015 | Translating Earth/Transforming Sea
Translating Earth/Transforming Sea | May - July 2014
Featuring work by Shawn Bitters, Joan Hall and Laura Moriarty
Curated by Andrea Packard, for the
Walton Arts Center's
Joy Pratt Markham Gallery, Fayetteville, Arkansas.
---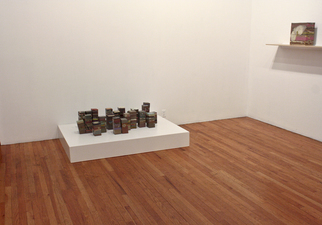 2014 | Intimate Monuments at OK Harris Works of Art, NYC
Intimate Monuments | 2014
Solo exhibition at OK Harris
New York, NY
January 25 - March 1, 2014


---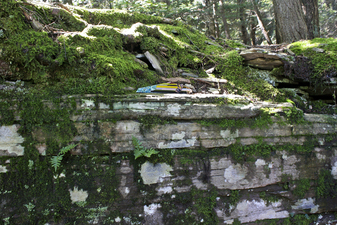 2013 | Platte Clove Artist-in-Residence Project
The Platte Clove Residency | Summer 2013
The Platte Clove Nature Preserve comprises 208 acres of pristine wilderness with multi-tiered waterfalls and old growth forest. Each day I would hike out to a new amazing place with a few small sculptural artifacts stowed in my pack. I photographed these pieces in-situ, challenging my work to stand up to the natural phenomena that inspire them.
---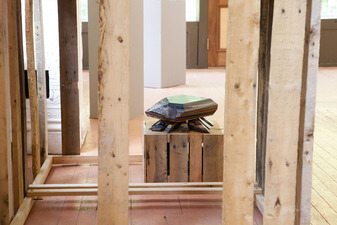 2013 | Quiet Catastrophes
Quiet Catastrophes | 2013
Solo Exhibition at Roos Arts, Rosendale, NY
May 11 - June 22, 2013

---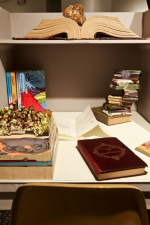 2012 | Carrell for Dear Mother Nature
Carrel: Reading Table of Contents | 2012 | Encaustic sculptural objects, books, table and shelf. From the exhibition, Dear Mother Nature, curated by Linda Weintraub, at the Samuel Dorsky Museum of Art.
Photo credit: Katie Lobel
---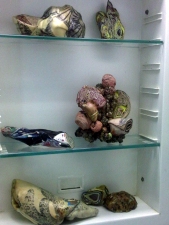 2011 | Medicine Cabinet of Curiosities
Medicine Cabinet of Curiosities | 2011
Site-specific installation in the bathroom of Room #8 at the Provincetown Inn as part of the 5th International Encaustic Conference presented by Joanne Mattera and Truro Center for the Arts at Castle Hill.
---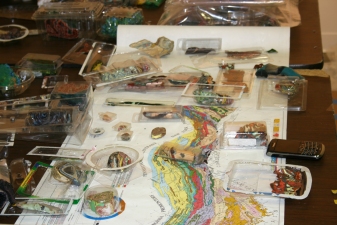 2010 | Field Notes: Revisions
Field Notes: Revisions | 2010
Ruffin Gallery, McIntyre Department of Art, University of Virginia at Charlottesville
Curated by Dean Dass
Field Notes is a collaboration between Robert Capozzi, Lorrie Fredette, Dylan McManus, Laura Moriarty and Jill Parisi-Phillips.
Photo Credit: Lorrie Fredette
---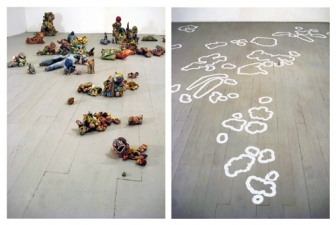 2009 | Field Notes: States of Mind
The installation, Skerry, was created for the collaboration, Field Notes: States of Mind, which was featured in 'Ecotones and Transition Zones' at the Samuel Dorsky Museum of Art, SUNY New Paltz, and 'Graphica Creativa: Co-Op'. Jyväskylä Art Museum, Jyväskylä, Finland. Curated by Jukka Partenen.
---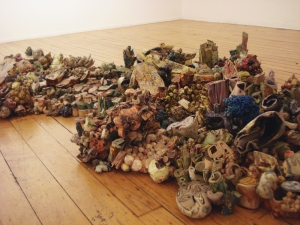 2009 | Hyper-Nature at Spaces in Cleveland
Featured in the exhibition, Hyper Nature at SPACES in Cleveland, Ohio, 2009